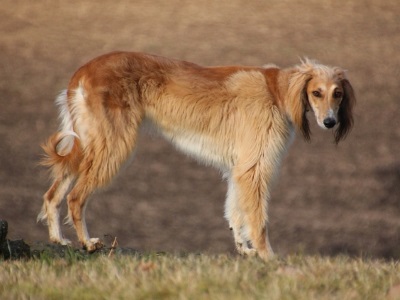 The Taigan, also Kirghiz Barzoi or Tajgan, is an oriental sighthound from Kyrgyzstan. The first standard was established in 1964 in the former Soviet Union. Its distribution is from North Africa to Central Asia, since the Kirghizians are a nomadic people. The origin can not be determined exactly.
Appearance

It is only the weight of males with 65cm and females with 60cm fixed. Colors are mainly black with white badges, but also black, gray, brown and falb, also with white badges, are allowed.


Breed Uses

The Taigan is a high mountain hunter. Compared to other sighthounds, he got stronger bones, denser fur and a larger lung, which is why he can also be used at heights up to 4000m to hunt for ibex, deer, marmots, foxes and wolves.

Actuellement, il n'y a pas de chiens de cette race.
lire la suite
Toujours aucune races ne sont associés à cette race !